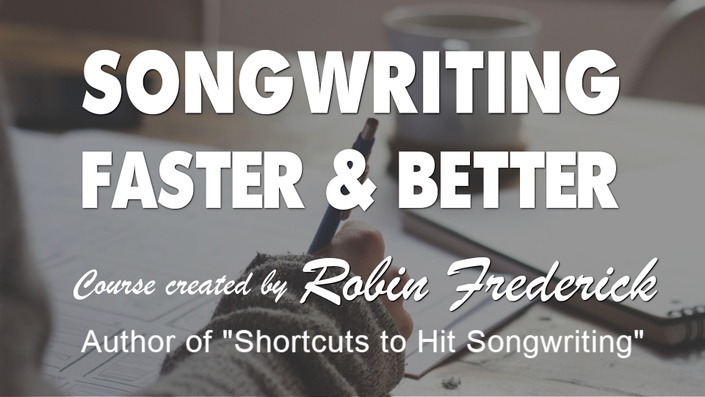 SONGWRITING FASTER & BETTER
Boost the quality of your songs, speed up your process, and finish every song you start.
Are your songwriting sessions filled with hours of waiting for inspiration, searching for the right image, trying to figure out what to say in your second verse, or going down rabbit holes that take you nowhere?
I've given advice to thousands of songwriters through my work as a song consultant, record label executive, music producer, author, and guest lecturer. I've watched as they struggled with their songs. I've seen them abandon good songs or give up in frustration. And I've found that the problem is usually the result of their songwriting process. Change the process and you change everything!
In this free course, I'll address every one of those behaviors and more. We'll attack head on the issues that slow you down to a snail's pace and destroy your creativity.
YES, YOU HEARD ME. IT'S FREE!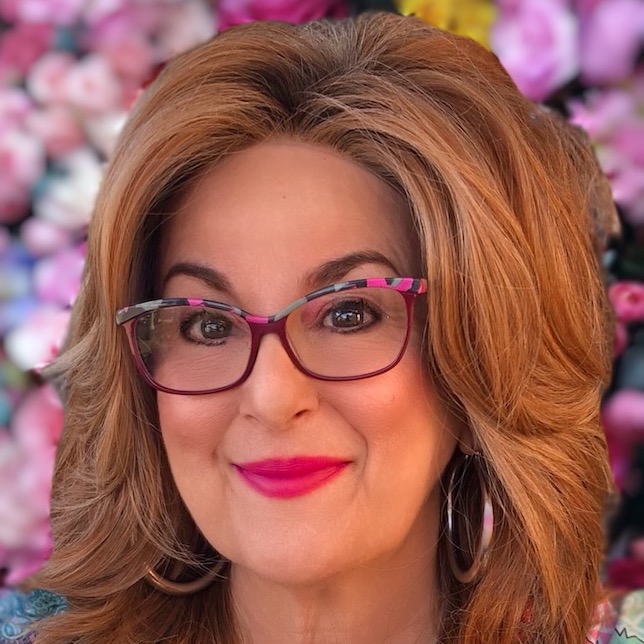 "Getting through the Faster and Better course little by little and so far I'm digesting the various points by stopping at each suggestion long enough to try the method in my writing. Wow, the streamlining is pretty ah-mazing!"
- Dori Weaver, Singer-songwriter
WHAT'S IN THE COURSE?
I've distilled what I learned from songwriters like you into 10 concepts called Time Savers—a simple phrase for a series of behavior-changing concepts that can revolutionize your songwriting process.

Here are some of the things you'll learn that will help you get the most from every, single songwriting session.

Find out how to start a song you know you will finish.

How reference songs can be a guide to solving problems FAST.

Discover what your time wasters are and how to avoid them.

Find out how to keep your objectivity and stop making endless changes to your song.


This FREE course includes...
12 videos

24 practical 30-minute session plans in a downloadable PDF

A downloadable list of the 10 Time Savers

And it's all FREE
The course is based on my best-selling books, Shortcuts to Hit Songwriting, Shortcuts to Songwriting for Film & TV, Song Starters, and The 30-Minute Songwriter. These simple concepts will revolutionize your songwriting process just as it has for many others. I get comments all the time from songwriters who tell me I've completely changed the way they write songs. Try it for yourself and see what happens.
If you're not completely satisfied, you can get a full refund. Oh, wait... it's FREE.
"Clear and concise. This class is filled with gold nuggets." - June Biancalana, Songwriter, Musician
Course Curriculum
TIME TO GET GOING!
Available in days
days after you enroll
RESOURCES FOR WRITING FASTER & BETTER
Available in days
days after you enroll
Your Instructor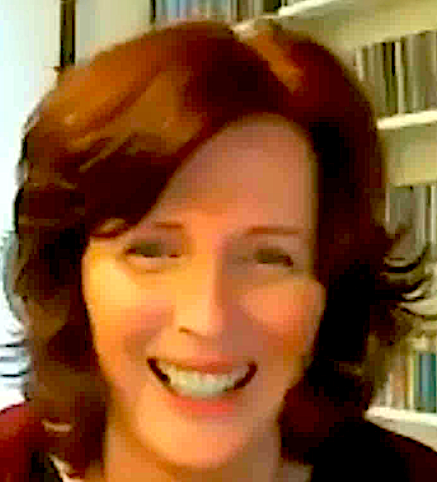 Robin Frederick is the author of five top-selling songwriting books, including Shortcuts to Hit Songwriting and Shortcuts to Songwriting for Film & TV. She has reached millions of aspiring writers through her highly-rated songwriting websites, MySongCoach.com and RobinFrederick.com, and her Songwriting 101 video series on YouTube.
Robin has written and produced hundreds of songs for television, records, films, theater, and audio products. Her songs have aired on the Disney Channel, PBS, and ABC television shows, among many others. She is a former Director of A&R for Rhino Records and executive producer of over 60 albums.
As an in-demand panelist and lecturer, Robin has given workshops at Musicians Institute, UCLA, USC, and more. She has mentored dozens of top music industry veterans, helping them communicate their knowledge of music and the music business to songwriters and recording artists.
Known for her real-world, often humorous take on the music industry and her ability to organize information into valuable, easy-to-apply lessons, Robin will show you how to aim for success while remaining true to yourself and writing your absolute best lyrics and songs.